Strong in own brands
In addition to articles of original suppliers, we supply accessories under our own brands SCANPART, Cleanbag and ProfiQ.
SCANPART
SCANPART has been a well-known brand in the electrical retail sector since 1988. Designed to make life easier for both the retailer and end user. The smallest things make the biggest difference. A fully automatic coffee machine must be regularly cleaned and descaled for a delicious cup of coffee. Most vacuum cleaners are useless without a dust bag. An electric toothbrush will not work without the right brush head. In short, the right accessories make life better and easier. That is the world of SCANPART!
The SCANPART accessories are characterized by:
• Perfect quality, comparable to the original.
• Facilitate appliance installation.
• Improve the use and daily maintenance of appliances.
• Ensuring proper functioning of appliances.
SCANPART always offers you a suitable solution!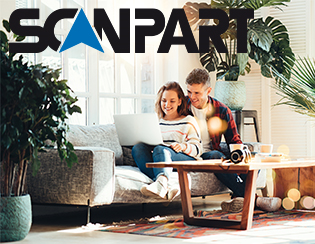 SCANPART website
All SCANPART articles with features in 4 languages, instructions for use and safety data sheets.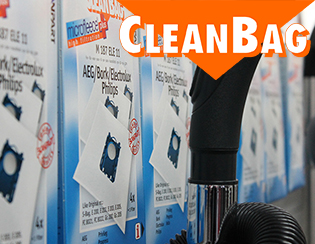 CleanBag website
Find the right CleanBag vacuum cleaner bag in our wide range.